At Foguth Financial Group We Make the Complex Simple.
At Foguth Financial Group we'll help you create a plan just right for you. You can enjoy peace of mind knowing you have a financial plan that provides you with confidence that all of your financial resources are working together toward your long-term financial goals.
Your goals and dreams are as individual as you are. Whether you're starting a new family, preparing for retirement, or running a business, we will work with you or your business to build a plan to meet your needs. A customized plan can help you manage risk and bring your goals within achievable foresight.
At Foguth Financial Group we can help you devise a plan that addresses objectives such as: investment and retirement planning; minimizing income and estate taxes; assessing your life and disability insurance, will, and estate planning needs. A personalized financial plan that reflects your changing life needs is unique—that is why we'll support you with a financial analysis that will help you make wise financial planning decisions designed to meet your long-term and short-term goals.
At Foguth Financial Group We Make the Complex Simple.
FOGUTH FINANCIAL
Mission Statement
We are committed to maintaining the highest standards of integrity and professionalism in our relationship with you, our client. We endeavor to know and understand your financial situation and provide you with only the highest quality information, services, and products to help you reach your goals.
Charitable Giving
When preparing your tax returns, don't overlook deductions for charitable donations, medical expenses and professional dues.
Spouses can maximize their donation credits by combining charitable donations on one return.
Gifts of life insurance provide donation tax credits
A "permanent" life insurance policy (e.g. a whole life or universal life policy) can be donated to a charity by transferring the ownership of the policy to the charity and having the charity become the beneficiary of the policy. You will be eligible for a donation tax credit based on the policy's cash surrender value. If, after donating the policy, you continue to pay the premiums on the policy, the premiums will also be eligible for a donation tax credit.
At Foguth Financial Group We Make the Complex Simple.
Note: There may be adjustments if there are policy loans.
OUR TEAM
Michael Foguth
Michael specializes in working with retirees and those nearing retirement who want to protect their principal and ensure that their money lasts.
Michael has helped more than 5,000 employees from Fortune 500 companies such as Ford, General Motors, Chrysler, Shell, Marathon Oil, BP, and Honeywell make wise decisions about their 401(k) and pension plans after they retired or changed jobs. Based on his expertise in retirement planning, Michael also is the President of Foguth Financial Group .
As a graduate of The University of Central Michigan, where he majored in Business. He has also trained over 500 different advisors from all over the country. He currently operates out of offices in Howell and Lowell Michigan.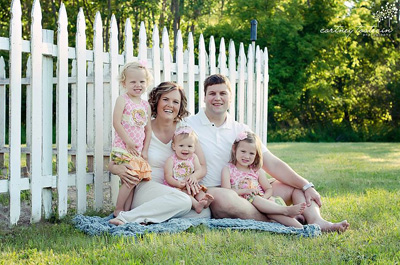 An active member in his community he participates in the A.L.S. of Michigan, Make-a-Wish Foundation and Relay for Life. The Foguth's are active members of Northridge Church.
He lives in Howell and has been a resident of the area his entire life having attended high school in Fenton. Michael is married to his beautiful wife Brooke, and they have 3 children Olivia (3) Layla (1) and Sophia (born in May) Michael's hobbies include traveling with the family, playing golf, and rooting for local sports teams.
At Foguth Financial Group We Make the Complex Simple.

Brandee Alexander
Brandee is an experienced Marketing and Public Relations Executive with a backround in finance.
Prior to joining us at Foguth Financial Group she worked as a Public Relations Director and Financial Planner with Merrill Lynch. As the daughter of famed Red Wing Defenseman, Gary Bergman, she has strong ties to the sports community.
Though a Michigan native, she earned her degree from Loyola University Chicago, and has lived in Howell for the past eight years with her husband Ryan, a Desert Storm Army Veteran, and three children.
Brandee is deeply involved with the Making Strides campaign through The American Cancer Society, The Foundation Fighting Blindness and Leader Dogs for The Blind.
Shane Schanski
Shane is a fully licensed Life, Health and Accident Agent with an expertise in helping Seniors find the Medicare coverage that is right for them. Shane educates individuals and companies to choose insurance plans and annuities suitable to their needs.
Being centrally located in downtown Howell gives clients and potential clients the ability to come in for one on one consultations, so that the client always feels in control of their insurance needs. Shane works tirelessly to make sure that the vastness of insurance is not overwhelming to the client but instead a comfort knowing that they are covered with the best possible plan for the individual or business.
Having been a life long Mid-Michigan resident, he attended Perry High School and Grand Valley State University, coming back to the area to help neighbors and community members is very rewarding to him. Shane enjoys spending time with his wonderful family, playing golf, and Fall Football Saturdays.
Committed to providing solutions for your future needs. Book a meeting
S&P/TSX Composite

| | |
| --- | --- |
| Last Trade | 13280.72 |
| Open | 13200.64 |
| Day High | 13313.62 |
| Change | +80.319 +0.61% |
---